All About Our Curriculum
At Glascote Academy we value the breadth of our curriculum and the experiences it provides to our children. We feel even more than ever, these added experiences such as Outdoor learning, caring for the animals and the environment are so important to aid pupil wellbeing which is why we are continuing to offer this. Due to the Pandemic and the addressing of potential gaps in learning, we have looked at interventions and how to provide extra support where needed. Our Remote Home Learning is another avenue whereby we can deliver our curriculum across all subjects. We are conscious of not narrowing our curriculum during the difficult times.
Reading
Glascote Academy children and staff love reading! Reading is enthusiastically promoted within Guided Reading sessions, at 3pm story time, and ideally daily reading at home. Guided Reading sessions happen four times a week and include mini timed comprehension tests to increase pace. We follow a two week format:
Week one: whole class teaching VIPER skills
Week two: written comprehension, read with an adult, and read for pleasure
In addition, our Reading Manager is available to ensure a variety of books are accessible but, most importantly, reads with a selection of children on a one to one basis to ensure all children have a love of books and make substantial and sustained progress as a result.
Writing
Writing is taught through tailored English and cross curricular lessons. Texts, pictures and videos are used as exciting and engaging stimuli to enthuse and inspire a range of writing genres. Great pride is shown in presentation of our cursive handwriting style. If appropriate and safe to do so, drama activities are used to support the teaching of writing, along with the use of pictures and symbols as aide memoirs when retelling or recreating narratives. Our children take great pride in their weekly extended write which all classes have timetabled. Children are made accountable to ensure they include all skills taught, in line with their ability. Grammar, Punctuation and Spelling (GPS) is taught weekly to enable the children to implement the skills within the writing.
Phonics
At Glascote Academy we provide the children with a multi-sensory style of phonics. We use Jolly Phonics to implement the DfE Letters and Sounds programme whereby the children learn through action, song and visual stimuli. Phonics takes place every day in Foundation and Key Stage one using the four part lesson structure. Each lesson starts with a recap of previous sounds taught, before moving on to teach the children a new sound. They then get the opportunity to practise the newly taught sound before applying it in a range of reading and writing activities. Alongside discreet phonic lessons, the children have opportunities to consolidate their learning through independent activities, whether these are through enhanced provision, guided reading or writing sessions.
Maths
Maths is loved by our children at Glascote. To ensure the children are challenged and have a wide range of experiences, in school we follow our bespoke Triple R format. Following initial teaching and modelling, the children Rehearse, Reason, and complete Real-life questions. Numicon and other resources are available to support the children's learning. Our children also complete a timed weekly "Countdown" challenge which aims to increase fluency, recall and pace when solving arithmetic problems. Slight tweaks may be made to make this fit remote learning.
Outdoor Learning
We are extremely proud of our outdoor learning at Glascote Academy. Our Forest and Farm areas play a significant part in both the children's school lives and within the life of the local community. Both outdoor areas are used as an integral part of the curriculum, creating a range of cross-curricular learning opportunities, which engage ALL learners. This holistic approach ensures that every subject is taught in a new and innovative way, nurturing children in their learning journey. Outdoor opportunities ensure that skills can be applied in a range of contexts and can be transferred back into the classroom.
Theme
At Glascote Academy, we teach a range of exciting and engaging theme lessons that encompass all areas of the curriculum including History, Geography, DT and Art. Through the exploration of different and diverse themes including Global Gardens, World War II, Anglo-Saxons & Vikings, Greece, and The Shang Dynasty, the children learn about their world both past and present. Each term, a WOW week is included in the timetable to allow further exploration of theme subjects through the use of languages, food, music, dance and art. Each term, staff provide further opportunities for memorable learning through the use of trips, visitors and wider experiences. Unfortunately, due to Covid-19, we are unable to fully offer this; however, we are trying to find opportunities to "visit" places remotely such as through online Museum tours and online Pantomimes.
If you require more information about the National Curriculum which we follow at Glascote Academy please visit: https://www.gov.uk/government/collections/national-curriculum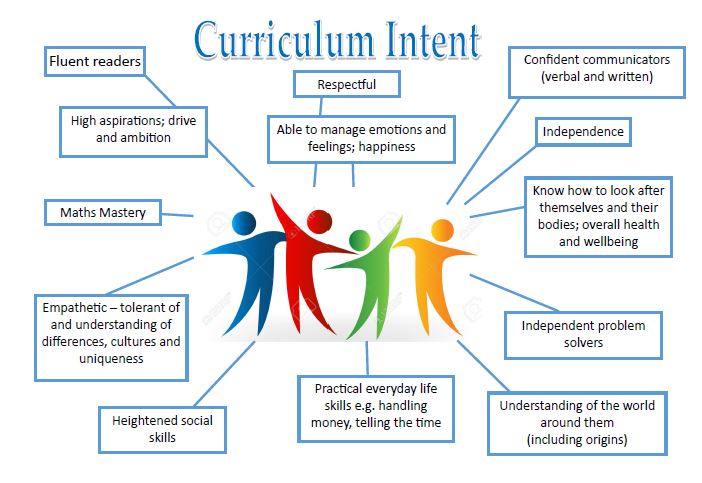 If you require more information about the National Curriculum which we follow at Glascote Academy plesae visit:
https://www.gov.uk/government/collections/national-curriculum